Our Genealogy and Family History
-->
PLEASE NOTE! We are not affiliated with this cemetery. We cannot do name lookups, fix headstones, buy/sell gravesites, do graveside services, enforce cemetery rules, etc. Click on the pin in the map to get driving directions from Google Maps.
Click on the pin in the map for additional information. Click on the link within the balloon or on the pin before the Latitude and Longitude below to get directions.

OpenStreetMap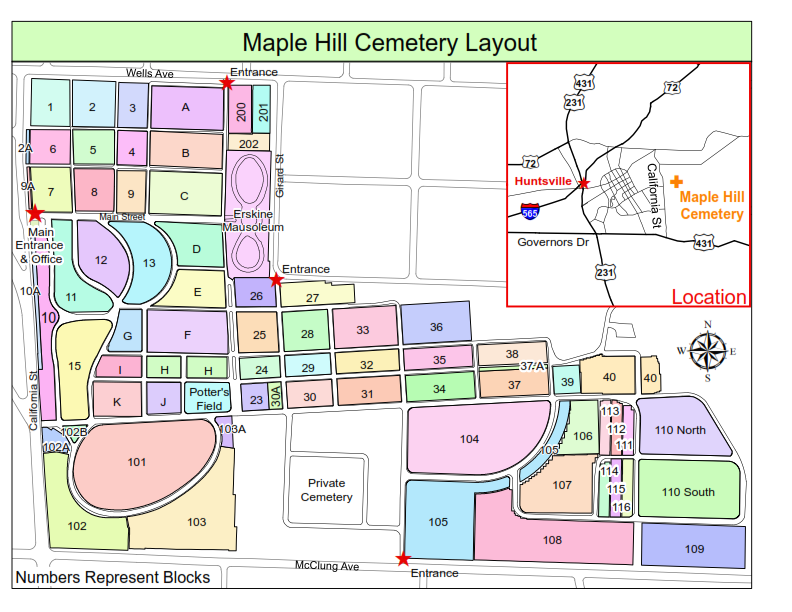 Notes:
203 Maple Hill Drive, Huntsville, AL 35801
Tel: (256) 427-5730
See City of Huntsville website for grave locator.
All Burials
#

Last Name, Given Name(s)

Buried

Person ID

1.
BILSKY, Celia Mai
d. 6 Apr 2010
Maple Hill Cemetery, Huntsville, Alabama
I1205
2.
JESS, Richard M.
d. 13 Jan 2013
Maple Hill Cemetery, Huntsville, Alabama
I1409