Our Genealogy and Family History
-->
PLEASE NOTE! We are not affiliated with this cemetery. We cannot do name lookups, fix headstones, buy/sell gravesites, do graveside services, enforce cemetery rules, etc. Click on the pin in the map to get driving directions from Google Maps.
Click on the pin in the map for additional information. Click on the link within the balloon or on the pin before the Latitude and Longitude below to get directions.

OpenStreetMap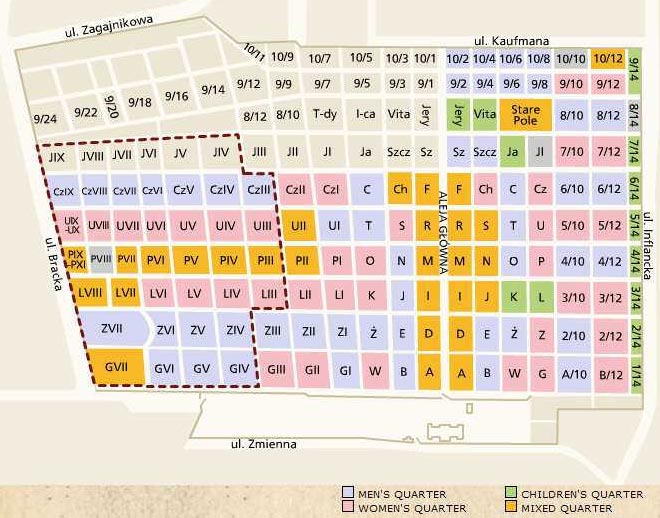 Notes:
The largest Jewish cemetery in Europe, this "new" cemetery was created in 1892 at the intersection of Bracka and Zmienna streets. You can read about its history on "The New [Jewish] Cemetery in Lodz" on the Lodz KehilaLinks site.

To see more, including an interactive view of the this plan of the cemetery (with lists of burials), go to JewishLodz Cemetery.org.

See Krystian Kozerawski's Photoblog for more photos of the New Jewish Cemetery in Lodz.

Note: On the plan of the cemetery above, north is to the right.